14 Day Smartphone Filmmaker is for anyone who wants to produce cinematic & professional videos using their smartphone without wasting months trying to figure it all out on their own.
Cyber Monday Sale: Enroll today and get lifetime access to our most POPULAR content creation courses for $498 off!
Join 14 Day Filmmaker Today For Just $48
"This course helped us get our first 10,000+ youtube subscribers in under a year! We wouldn't have been able to do it without 14 Day Filmmaker!"
- William K.
"I have learned MORE in the past 14 days from watching this program than I have in the past 18 months watching disorganized youtube videos!"
- M Qadar
"This training breaks everything down in a simple and easy to follow process for both my smartphone and my larger cameras. Definitely worth it!"
- Travis E.
Let's Face The Truth...
Learning Filmmaking Online SUCKS...
No Step-by-Step Sequence
Sure there are resources online, but no comprehensive, step-by-step guide covering everything you need.
Expensive as HECK!
Most courses cost $500+ and demand you buy seriously expensive equipment, costing you thousands!
No Practice Exercises
Watching videos is great... But to TRULY learn you need to PRACTICE! It's impossible to find easy-to-follow exercises online.
Introducing:
14 Day Smartphone Filmmaker
The only affordable online SPEED-Learning course that teaches you how to film & edit cinematic videos using ONLY your smartphone (Iphone or Android)
"People Won't Believe Your Videos Are Shot On A Smartphone"
You only get one chance to capture a moment on video...
Like your child's first steps or a dream vacation.
So you grab your smartphone to take a video...
But you don't know what settings to use....
What angle to shoot from...
Or where to stand...
And so you look at your video only to be disappointed.
And worst of all the moment is gone.
With 14 Day Filmmaker that will NEVER happen again.
250 Video Tutorials
Learn how to shoot & edit professional-looking content using nothing but your smartphone (Apple & Android)
Weekly Live Q&A Calls 
Get real-time feedback, every week. Where else can you get access to THIS level of mentorship for just $48?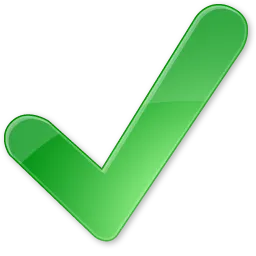 Daily Practice Exercises
This will IMMEDIATELY turn what you're learning into real skills... In a matter of HOURS not DAYS
Join
103,000

+ Students learning Content Creation
Black Friday Sale Includes 4 Bonus Courses
Plus So Much More!
Scroll down to see everything you get lifetime access to
Learn How To Create

Professional

:
Youtube Videos
In this course you will learn EVERYTHING there is to know when it comes to shooting professional youtube videos that establish your authority, grow your audience extremely fast, and build a brand that can generate you a full time income working completely for yourself.
Reels & Shorts
Create Captivating Reels & Shorts That Grow Your Instagram, Tik Tok or Youtube Channel. Inside this program you will learn how to shoot, edit, and re-create all of the popular trends you're seeing on social media.
Perfect for those looking to grow their following and build a loyal audience that loves their content!
Travel Videos 
Learn to capture your dream vacation like NEVER-BEFORE.
Ads & Commercials
Grow your business & brand with videos that STAND-OUT online.
14 Day Smartphone Filmmaker:


Course Curriculum
Day 1:

How to Unlock Cinematic Smartphone Settings
What are the best apps to use to maximize the quality of your smartphone camera?
The perfect camera settings
How to avoid common beginner mistakes
The Fundamental Laws of content creation
1-Hour Exercise
Day 2:

Mastering your iPhone or Android Cameras
How to nail perfect exposure all day, every day.
How to get the best, cleanest slow-motion footage
Which cameras & focal lengths are best for your content
The secret hidden within your phone that's RUINING image quality!
30-Minute Exercise: Complete the infamous focal length challenge!
Day 3:

Best Smartphone Camera Gear & Accessories (Discounts)
What are the best smartphone lenses?
Best budget film lights
Best smartphone microphones?
Best affordable motorized gimbals for smartphones?

30-Minute Exercise
Day 4:

Beautiful Composition... Explained!
How to immediately 10X the quality of your shots
How to compose the perfect youtube setup
What makes (or breaks) a beautiful video
The 5 step process to setup your perfect shot

1-Hour Exercise:

Copy our composition challenge!
Day 5:

Cinematic Camera Movements
The 5 movements I use (no matter what I'm filming)
The best (and easiest) movements for smartphone filmmakers
How to film handheld (while still looking professional)
Full gimbal walkthrough and setup tutorials
Make boring things look awesome with movement

1-Hour Exercise:

Recreate these FIVE movements!
Day 6:

Hollywood Lighting Techniques (Made Fast & Easy)
Getting a pro look without buying expensive lights

How to light youtube videos

How to flatter subjects with soft light

How to film using natural light sources

1-Hour Exercise:

Create your PRO setup!
Day 7:

Recording Clean Audio On Your Smartphone
What are the fundamentals of capturing clear audio?
Save money, don't buy these microphones!
The $14 dollar microphone that sounds AMAZING!
The perfect audio setup for vlogging, youtube, and commercials
1-hour exercise: Create your file tree, organize all content shot thus far with naming conventions & breakdown five commercials lighting setups
Day 8:

Storytelling & Viral Videos
The 4 essential components of a compelling story
How to sequence your videos so they aren't boring
How to tell BETTER stories through creative EDITING
The viral video formula
1-Hour Exercise: Creating your perfect story
Day 9:

Cinematic Smartphone Editing
Best smartphone editing apps
Smartphone vs. Computer editing: Which is right for you?
The universal 10 step editing workflow
10 most common beginner mistakes
How to organize your videos to make editing faster
1-hour exercise: Download practice footage and start editing!
Day 10:

Mastering Your Editing Apps
Importing footage and starting your projects

Finding music & adding it to your videos

How to quickly edit professional looking videos

How to add titles & animated graphics

How to color grade your footage on a smartphone

How to edit slow-motion footage

How to add special effects

How to create cinematic transitions

1-Hour Exercise:

Editing your professional video
Day 11:

How to Edit on Your Computer
What is the best computer editing software?

Mastering advanced editing strategies

Bonus-Course: Master Adobe Premiere Pro

Bonus-Course: Master Final Cut Pro

Bonus-Course: Master Davinci Resolve

Bonus-Course: Master Adobe After Effects

1-Hour Exercise
Day 12:

Youtube Mastery
Essential components of a great youtube video
How to setup your dream office/studio
Overview of my current studio setup
Best smartphone accessories for YouTubers
How to create youtube thumbnails that increase viewership
1-Hour Exercise: Create your Youtube studio
Day 13:

Social Media Superstar
How to edit instagram reels (Start to Finish)
Recreating popular Tik Tok trends
Our favorite seamless transitions & video effects
How to use different aspect ratios for different social platforms
Using video to grow your social following

1-Hour Exercise:

Recreating popular trends
Day 14:

Commercial Content Creator
How to make money with your content

Step-by-step guide to starting your business

How to land your first client

How to shoot smartphone product videos

The tried and true commercial formula

1-Hour Exercise:

Customize & prime your social media channels, release your first commercial and write your second script.
What Our

103

,000+ Students Have to Say
And that's ONLY 14 Day Smartphone Filmmaker.... 
For Black Friday You Also Get 4 Bonus Courses 100% Free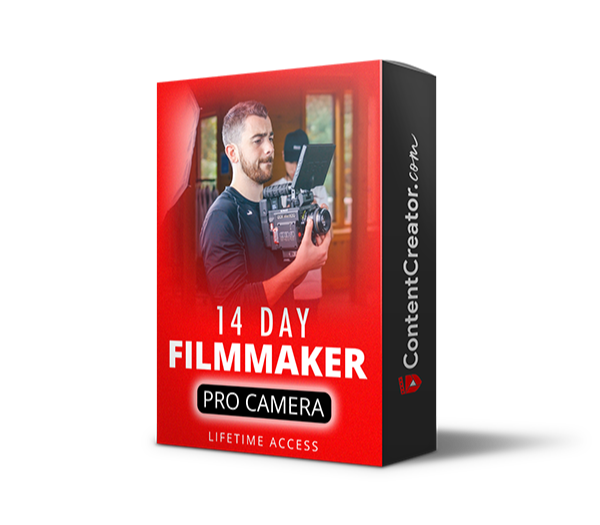 FREE Bonus #1:
 14 Day Pro-Camera Filmmaker 
---
Have a professional DSLR, mirrorless or cinema camera you want to master?
Canon or Sony?
Perfect, we'll teach you how to master it in this unique 14 day pro-camera course.
You'll also learn:
✅ When it's worthwhile to use a pro-camera over a smartphone
✅ Learn the best camera lenses & focal lengths for the content you're creating
✅ Behind the scenes filmmaking tutorials on commercial shoots
✅ Advanced lighting & video editing techniques 
✅ How to stay organized with file management
"No wasted words, just valuable and essential information. Taught in a very understandable manner. Even for me, a professional photographer with over 30 years of experience." - David M.
"I'm enrolled in 3 other cinematography classes besides this course and I want to thank you for walking us step-by-step through this process. I've learned more from your classes in less than 14 days than 2 years of college." - Sinakhone K.
($50 Value)
FREE Bonus #2:
 14 Day Youtuber
---
Do you dream of starting & growing a successful Youtube channel?
Building an engaged audience of subscribers.
Learning how to turn viewers into a full-time income?
14 Day Youtuber is for anyone who wants to start a successful Youtube channel, build an engaged audience of subscribers & turn views into income.
Here's What You'll Learn:
✅ Youtuber Starter Secrets
✅ Top 10 Biggest Beginner Youtuber Mistakes & How To Avoid Them
✅ How To Design The Ultimate Youtuber Studio
✅ How To Have Charisma On Camera
✅ AI Tools & How To Use Them To 10X Your Youtube Growth
✅ How To Quickly Monetize Your Youtube Channel & Go Full-Time 
"This course helped us get our first 10,000+ youtube subscribers in under a year! We wouldn't have been able to do it without 14 Day Youtuber!" - William K.
"My channel hit 1.4 Million views in the past 28 days! Never thought this would happen & this program helped me so much, big thanks to the team!" - A Villar
($200 Value)
FREE Bonus #3:
 1 Week Director
---
Have a dream for a short-film but NO-BUDGET to create it?
Ready to develop your own unique style as a director? 
1 Week Director is for anyone that wants to create their own short film or movie and develop their own unique style as a director in just 7 days. 
Here's What You'll Learn:
✅ What We Learned Spending $100k On Film School In 20 Minutes
✅ The Structure Of A Hit Short-Film Or Movie
✅ The True Power Of Cinema & How To Create It In Your Film 
✅ How To Easily Create A Shot List
✅ How To Enlist Actors For FREE & Make Your Movie
"The Day 1 lesson was worth the price of the entire course. I am a university professor. Your explanations and examples are quite clear" - Bert C.
($50 Value)
FREE Bonus #4:
 1 Day Script
---
Do you need more clients for your business?
Or perhaps you want more subscribers for your Youtube channel or social media accounts...
1 Day Script will show you how to write the ultimate video advertisement for your products, services or growing your social media channels. 
Here's What You'll Learn:
✅ The Four Part Ad-Writing Process
✅ Our Irresistible Scriptwriting & Storyboarding Template
✅ The Secret To Getting Strangers Attention In 3 Seconds With Your Videos
✅ How To Turn Video Ads Into Profits For Your Business
"I ran my first video ad campaign in April, the budget was $2,011. As of today I've made $50,200 in sales!" - Jason J.
"My first video campaign had a $430 budget and generated $2,022 in sales! Just under 500% ROI!" - Stephen R.
($198 Value)
What's Included Inside the 14 Day Filmmaker Course Bundle?
250+ Video Trainings
Covering everything you need to confidently shoot & edit professional videos on a smartphone or professional camera.
This is the first every speed-learning program for developing real video production skills. Instead of just having video tutorials, you will be challenged with a 1-hour daily exercise designed to develop your skills. As we like to say - practice makes perfect, not consumption!
This will turn theory into real skills... In a matter of HOURS not DAYS
Every week we go LIVE in our private online community to answer YOUR questions and show you over-the-shoulder how to create the videos of your dreams.
Content Creator Community Ready To Answer Any Question You Have!
($197 /Year Value)
Get instant access to the private Content Creator Community with over 60,000 people who share your passion for creating cinematic videos. This is the most supportive and inspiring community of content creators freely sharing advice, tips and tricks for improving your videos.
My name is Anthony Gallo and I've had a camera in my hand for as long as I can remember. 
I started with a cheap $250 camera (that I borrowed from my girlfriend) and since then I've used smartphones, Gopros, professional DSLRs, mirrorless cameras, and even cinema cameras worth upwards of $50,000!
I've been blessed that my love of content creation has made me over a million dollars through shooting commercials, music videos, real estate videos, travel & tourism videos, scaling monetized youtube channels, and plenty more.
And guess what the #1 thing I've learned throughout this entire journey is...? 
"You don't need fancy gear, expensive cameras, or professional degrees to make an impact on the world with your content and change your life by following your creative passions..."
Once you understand the fundamental laws of filmmaking, the sky is the limit as far as what you can achieve.
AND THAT RIGHT THERE is what inspired me to partner with my best friend Paul Xavier, launch ContentCreator.com and create the world's most affordable online course for helping aspiring content creators quickly develop the skills required to shoot professional-looking content no matter what camera gear they have.
But I get it, you probably don't really care about who I am and why I created this platform...
Right now, all you care about is CAN I ACTUALLY HELP YOU!
Since launching 14-day filmmaker in 2020, over 103,000 people have enrolled in the program and the feedback is in...
People are blown away at how fast they can learn content creation when they follow a proven step-by-step process.
I hope you're as excited as I am for you to begin this journey! 
I host a weekly Q&A call every single week in our private community, I hope to meet you soon!
Want a Preview of our Teaching Style?
Here you go!
Who This Course Is For
You want to learn how to start shooting professional-looking content, but you don't know exactly where to get started.
You value SPEED! The primary goal of this course is to teach you FASTER than any other resource on planet earth. We will pack 2 years of learning into the next 14 days
People who have already started shooting content, but are struggling to get the perfect "cinematic look"
What Categories Do We Focus On?
Youtubers looking to improve their content.
Aspiring Freelance Videographers
Wedding Videographers
Photographers looking to quickly learn video
Business owners looking to shoot advertising content
Online entrepreneurs, course creators, and coaches looking to scale with better content
Travelers looking to better document their adventures
Social Media Influencers trying to up their game
And so much more!
Who This Course Is NOT For
You are the type of person that likes to join courses & groups and make others feel bad for now knowing as much as you do... We don't tolerate condescending personalities!
You do not care about SPEED!​ This program was created for people that want to develop this incredibly valuable skillset in the fastest timeframe possible. There are better programs out there for those of you who have an infinite amount of time and no real need to learn quickly.
Frequently Asked Questions
What skill level is this program for?
14 Day Filmmaker was designed to take somebody from knowing nothing about shooting or editing videos with a smartphone or professional camera --> to being able to produce cinematic & professional-looking content (no matter what camera they own).
We've helped people who have literally never touched a camera before, all the way to people who have been in the industry for years but want to up their game even more.
The most common word used to describe 14 Day Filmmaker is "FUN".
We have helped filmmakers at both ends of the skill spectrum.
How long do I have access to the program & when does it start?
How does lifetime access sound?
After enrolling, you have unlimited access to this program for as long as you like - across any and all devices you own. Inside the program there are 14-days of skill developing content + exercises.
Can't I learn all of this on Youtube?
Youtube is a fantastic resource with more free tutorials than any individual is capable of watching on improving your film skills.
We even produce 20 minutes to 1 hour worth of free tutorials for filmmakers every week for Youtube!
But a side effect of only learning on Youtube is that you'll waste dozens of hours learning the same thing, searching for tutorials only to find partial answers and not having precise exercises designed to help you truly learn the skills you're after.
If you want to develop your skills FAST, then 14 Day Filmmaker is for you.
Plus, what is your time worth?
This program will save you weeks of frustrated time searching for answers and rapidly increase your content creation skills.
For some - thats $48 well spent!
If your time isn't worth that yet...
Stick to Youtube until it is!
Do I need to have filmmaking gear & equipment before starting?
The only Must-Have filmmaking gear is a smartphone that shoots video.
14 Day Filmmaker (Smartphone Edition) will show you day-by-day how to create professional videos with nothing but your smartphone.
Then if you decide you want to upgrade to a professional DSLR, Mirrorless or Cinema camera, we teach that in 14 Day Filmmaker as well!
Should I invest in 14 Day Filmmaker before investing in camera gear?
That depends on you...
Which do you believe would be worth more to you:
1. Buying just one expensive piece of equipment then spending hours scouring Youtube trying to learn how to master it with zero step-by-step skill developing practice exercises?
2. Investing just $48 today developing the skills, resourcefulness strategies and creative approaches to succeed with any gear you can buy or rent in the future?
Inside 14-day filmmaker we break down the exact gear to invest in for different types of filmmaking and give different options for your budget.
Professional filmmakers typically agree that having skills are more important than having expensive equipment.
But at the end of the day, it's your decision, my friend!
Do I need to buy special editing software?
No! 14 Day Filmmaker is the ONLY online course that will teach you a universal professional editing workflow AND step-by-step tutorials in FREE + PAID editing software suites.
There will be a free + paid editing software for your smartphone or a computer.
We also have in-depth editing guides for:
DaVinci Resolve (100% Free Editing Suite)
Adobe Premiere Pro
Final Cut Pro
So no matter what software you want to use, we'll have the in-depth walkthrough to show you how to use it.
Is there a guarantee?
Absolutely! 14 Day Filmmaker has a 7-Day Satisfaction Guarantee. If you are not completely SATISFIED and ENLIGHTENED by the 14 Day Filmmaker Program, then contact us within 7 Days for a full refund, no questions asked!
© 2023 Paul Xavier International LLC
By visiting this page, you agree to terms and conditions, privacy policy & earnings disclaimer.

This site is not a part of the Facebook website or Facebook Inc. Additionally, This site is NOT endorsed by Facebook in any way. FACEBOOK is a trademark of FACEBOOK, Inc.
DISCLAIMER: The sales figures stated on this landing page and discussed in the 14 Day Filmmaker program are our personal sales figures and in some cases the sales figures of previous or existing clients. Please understand these results are not typical. We're not implying you'll duplicate them (or do anything for that matter). The average person who buys "how to" information gets little to no results. We're using these references for example purposes only. Your results will vary and depend on many factors including but not limited to your background, experience, and work ethic. All business entails risk as well as massive and consistent effort and action. If you're not willing to accept that, please DO NOT PURCHASE THE 14 DAY FILMMAKER COURSE.